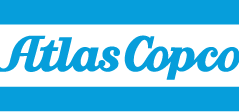 Atlas Copco light tower is a cost-efficient solution with a manual mast and metal halide lighting technology, making it suitable for a wide variety of applications. The metal halide lamp technology is one of the most efficient ways of turning electrical energy into light. It requires less power, produces more light and provides the ideal lighting for working, sport and event areas. The expected lifetime of a metal halide lamp in a normal operation is very long, and the failure ratio is the lowest of all types of lamps.


This unit is compact in size, making it easy to transport to the job site and to maneuver into position to fit your needs.


The HiLight V4 is the light tower that construction sites, outdoor events and industries around the world have been asking for. We have coupled the legendary Atlas Copco HardHat® canopy with a lightweight and compact light tower which can be transported with the mast in the vertical position – allowing quick, safe and efficient transportation.
Features & benefits :
– Metal halide floodlights 4 x 1000W (440,000 lumens)
– HardHat® enclosure
– Galvanized vertical mast with 5 sections and can be shipped in the vertical position
– Four heavy duty stabilizers with level indicator
– Ultra compact footprint: Up to 20 units on a 53ft Trailer
– Spring axle trailer and tow hitch conforms to DOT requirements
– Compact Kubota Z482 Tier 4 final engine
– Spillage free frame with fluid containment
– Oil & water drains for serviceability