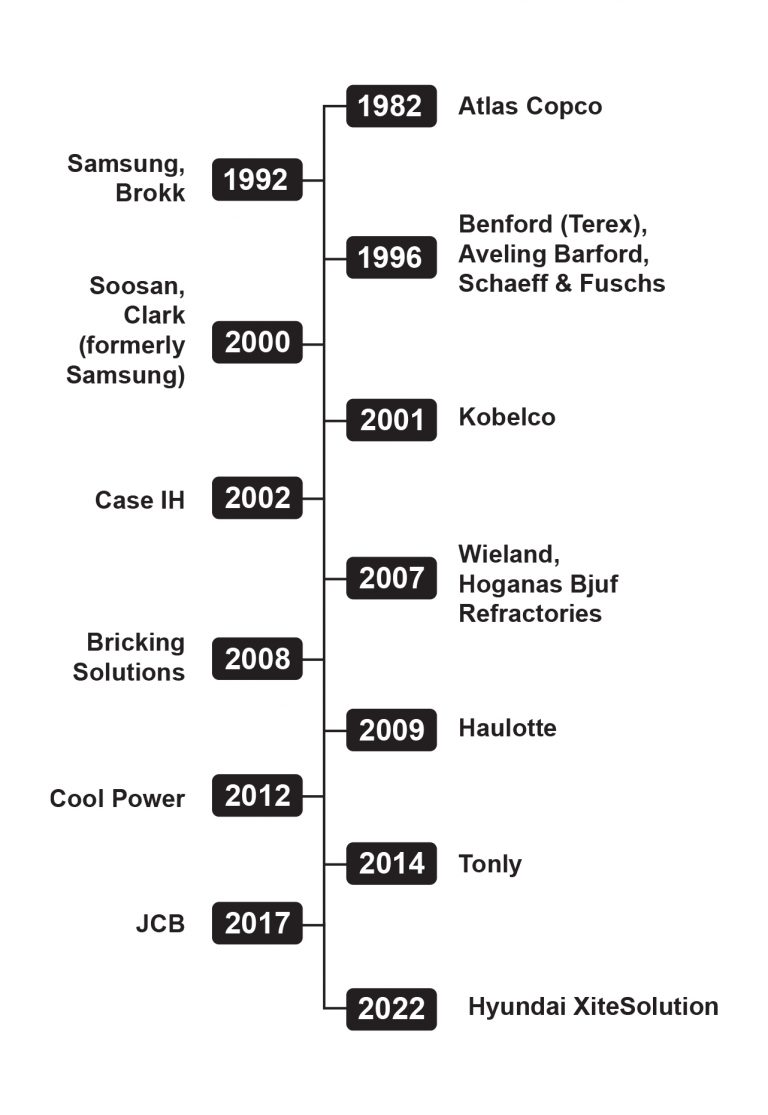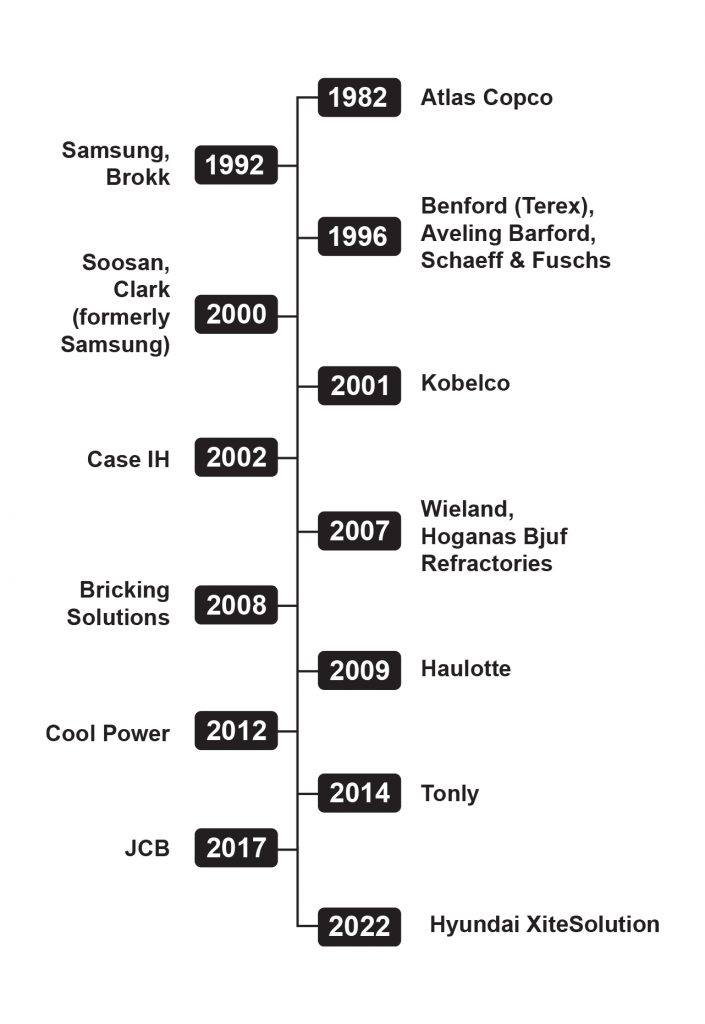 PT Airindo Sakti was incorporated as a company in 1982. Previously named PT Atlasco Sakti for the distribution and after sales service of Atlas Copco products in Indonesia. Because of our continuous effort, Atlas Copco products have become the market leader in Indonesia.
Our success in significantly progressing the sale of Atlas Copco products in Indonesia is due to emphasis placed on after sales back up in service and parts availability. The company is constantly striving to enhance the quality of this back up service.
In 1992, Airindo Sakti officially became a distributor company.
After 40 years in business, Airindo Sakti remains energized and committed to providing our customers with top quality heavy equipment and exceptional service.
Established in 1982, PT Airindo Sakti is a second generation, family-owned premium heavy equipment distributor headquartered in Jakarta, Indonesia. PT Airindo Sakti is recognized as a reliable source of quality brand name equipment, superior product support, and our commitment to long-term customer satisfaction.